NEXT GENERATION
of Diaper bags

Efficiency meeets design! When premium quality, innovation, functional design and practical features are bought into one bag, the result is
the NEXT GENERATION diaper bag - the USB Diaper Bag.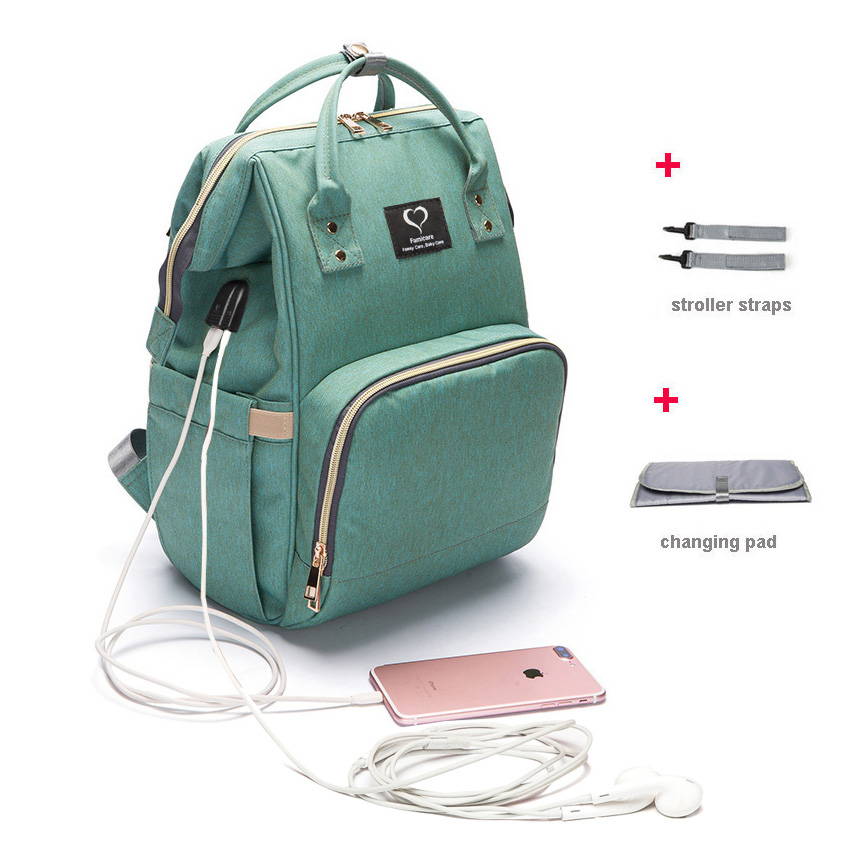 Shipping Times(US) :
✔ Delivered within 7 Days (Ships from US) - Free Today(was 5$)
Buy Any 2 Bags and Get Discount On 2nd Bag
Use Code BUY2 on checkout
---
✔ Premium, environmentally friendly, durable, waterproof & wipeable
✔ 900D OXFORD Fabric.
✔ UV protected fabric to prevent color fading over time.
✔ Extra protective anti-tear layer on the bottom.
✔ Double stitching for extra durability.
Multilayer Thermal Insulation
---
✔
Thermal insulation material and high-density EPE foam create high insulation and allow to maintain bottle temperature over time.

✔
Suitable for a large variety of bottle and sippy cup shapes and sizes.
Innovative Functional Side
---
✔ USB Port (power bank required).
✔ Zippered s ide pocket for wet wipes or tissue.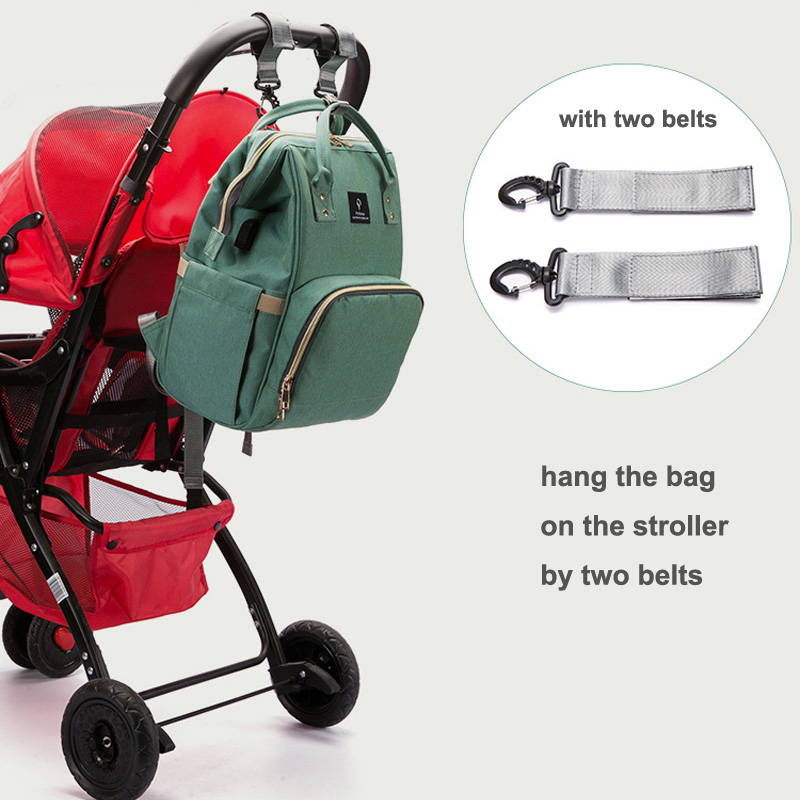 ✔ Comes with two belts to hold from stroller.
✔ Wide, padded, breathable shoulder straps for extra comfort and support make this one of the most comfortable-to-carry bags available today.
Free Shipping ● Free 30 days return ● Satisfaction Guaranteed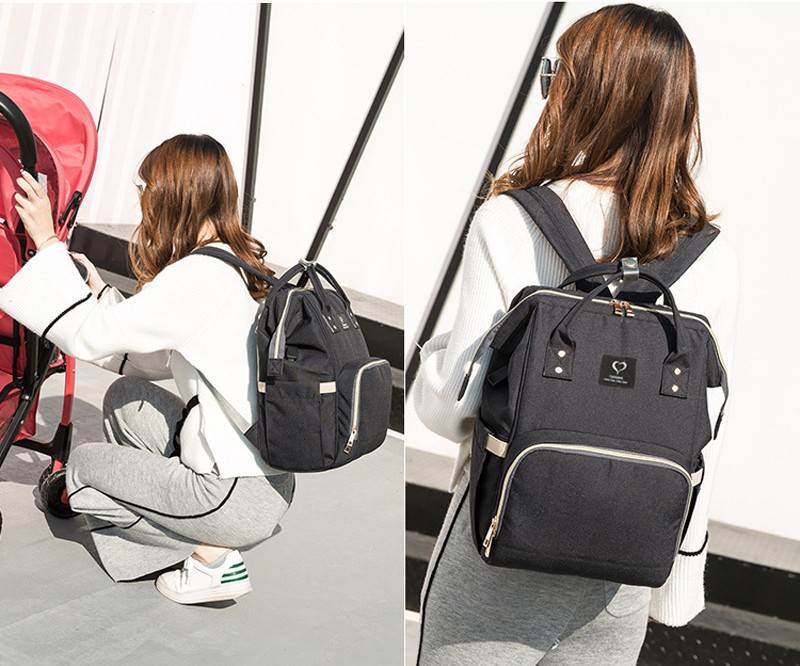 It's Time to Make Things Easier on Yourself...
---
✔ Anti Theft Pockets to keep your valuables safely
---
✔ waterproof pocket for wet clothes
✔ with a waterproof changing pad
The diaper bag has an effective design with USB interface
We at SmileBabySmile believe that not only does the customer-seller relationship not end once a purchase is made, but rather that it just begins. We give a full 100% Satisfaction Guarantee on all our products, as well as an impeccable customer service, to make sure you feel perfectly confident making the purchase from us. We will escort you throughout the entire process - from purchase, until you receive your item, and in answering any questions or requests you may have. Giving our customers peace of mind is our #1 priority.
We also like to take care of our customers. When you become our customer, you get first access to special discount codes, limited products, new arrivals, and more - ensuring that you always get the best value on items you will love.
USB Diaper Backpack
Regular price
$59.98
Sale price
$123.72
Our Customers are Loving it